Selecting the Right App
Core Features and Functionality
The sky is the limit as far as the types of apps you can create. Reaching beyond the basic app groups that Apple has created, such as: lifestyle, food, sports, etc. and more so into the actual composition of different types of apps, you can see the broad range of apps that are available today. Below is a list of basic app types so that you can select the one that will best fulfill your objectives:
Custom Database Driven Apps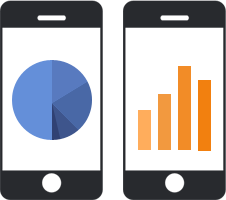 Database driven custom apps are easily molded and are fully functional. These types of apps are ideal to segment large chunks of content or data so that everything works seamlessly.  Having a database that is customized to your needs means you have the ability to create settings of your own and organize your data in the setting format of your choice. Development on this type of app becomes more complex than the basic table app, which will be discussed later.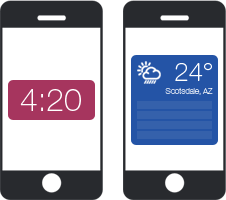 Customize or Enhance Basic Phone Functions
With this type of app, you can take particular phone functions such as the camera, vibration, flash desktop organization, etc. and customize it to make it better. A prime example of this type of app is the Camera+ app, which has filtering options to change the look, depth, and perception to any picture on your phone.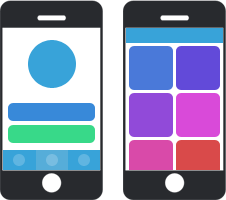 Basic Table Apps
Complex organization is made simple when using a basic table app. If you look at a screen offering a few basic options/topics, clicking one of those buttons allows you to select from a table with new lists. Basic table apps are the easiest apps to build and are the most functional, especially for established enterprises looking into expansion, as this type of app can expand with them.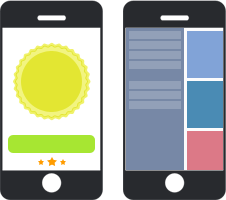 Custom Apps Designed for Utilities
Custom utility apps are engineered to allow the user to input content in a specific way. Some examples of this type of app are Pages, Adobe, and Numbers.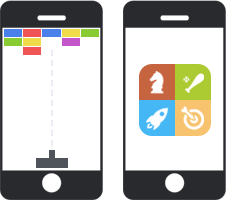 Gaming Apps
Game applications have the widest range of complexity. You can start with something as basic as PONG type functionality, but it can also be easily molded into something as complex as a game that offers opponent suggestion, game scoring, and physical movement by the user to conduct movement on the screen. It is even possible to connect the app to Game Center.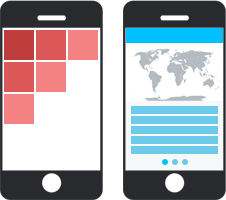 Dynamic Functionality
Twitter's app, the Weather Channel, and Flipboard are all examples of dynamic apps, and these are similar but often more expansive than database driven apps.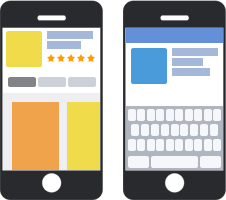 Other
Of course there are a broad range of apps out there that hold their own and are recognized as being unique; however, the above list covers the vast majority of apps on the market today.
The amount of content you will be including in the app and the measure of control that you want to have over the design process will all be determining factors in how much app development costs. It is important to understand that you can create apps quickly and cost effectively, especially if you know what you want and have a plan in your mind before you contact your app developer.